April 2017 Social Media Campaign
#everykeikideservesasweetlife

HOPE AND HEALING 2016
The Future is Bright  |  November 2016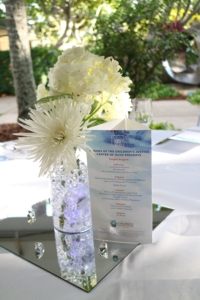 On November 5, 2016, Friends of CJC Oahu held "Hope and Healing 2016—The Future is Bright" to benefit child victims of abuse and CJC Oahu. Thanks to all who attended and supported the event!
BACK TO SCHOOL PROJECT
Punahou Aquatics  |  July 2016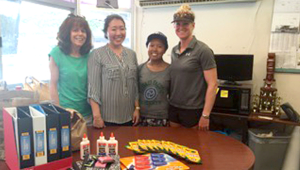 In CY2016, Friends provided new school supplies to over 200 child victims through the Back to School Project. Thanks to Punahou Aquatics for making a generous donation of over 700 school supplies!
HEROES OF HOPE AND TRAINING
Education Session and Recognition Luncheon  |  April 2016
In honor of April as Child Abuse Awareness and Sexual Assault Prevention Month, on April 22, 2016, Friends hosted the first Heroes of Hope Education Session and Recognition Luncheon at Oahu Country Club. Professionals from partner agencies, including Catholic Charities Hawaii, Child and Family Service, CJC Oahu and Consultants, Department of the Prosecuting Attorney, Family Court of the First Circuit, Honolulu Police Department Criminal Investigation Division, Kapiolani Child Protection Center, Sex Abuse Treatment Center, Department of the Attorney General, Department of Human Services/Child Welfare Services and Department of Public Safety, listened to the "Vicarious Trauma and Resiliency", presented by Elizabeth Kent. These agencies also received 2016 Hereos of Hope Awards, presented by Chief Justice Mark Recktenwald. An adult survivor of child sexual abuse shared how having a "team" of professionals helped to make a positive impact on her life.
On behalf of the City and County of Honolulu, and Mayor Kirk Caldwell, Managing Director Roy Amemiya, Jr. presented a proclamation of April 22, 2016 to be 2016 Heroes of Hope Recognition Day.
A big Mahalo to all of the Heroes of Hope for never giving up and for their ongoing commitment to making a positive difference in the lives of Hawai'i's children!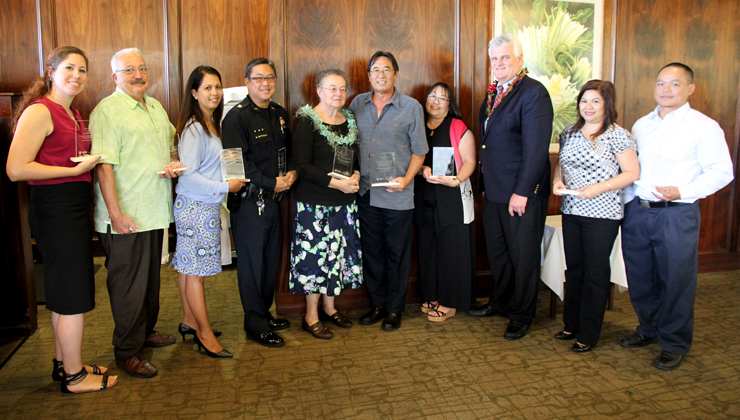 Representatives from various agencies were presented with 2016 Heroes of Hope awards by Chief Justice Mark Recktenwald.
PINWHEELS FOR PREVENTION
Pinwheel Garden at CJC Oahu  |  April 2016
Throughout the month of April, Friends, along with partners of CJC Oahu, created a vertical pinwheel garden at CJC Oahu. The pinwheel garden represents hope, health and justice for all children.
Mahalo to Prevent Child Abuse Hawaii for their partnerships and providing the pinwheels!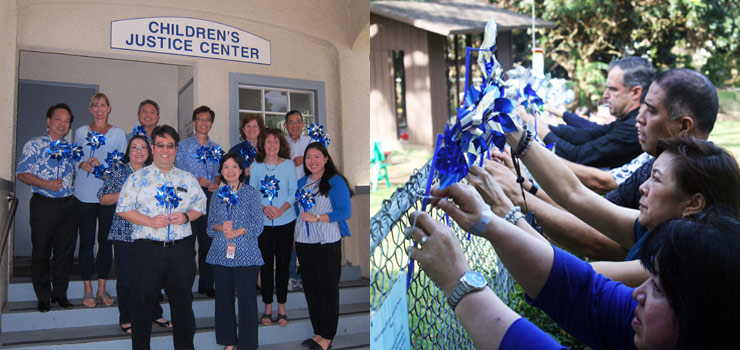 (Left) Friends of CJC Oahu's Board Members wearing blue in recognition of April as Child Abuse Awareness and Sexual Assault Prevention Month. (Right) Members of the CJC Oahu Sex Abuse Investigative Team helped to create the annual Pinwheel Garden.